Nearby Attractions
Explore the Local Area
When you're ready to explore, there are plenty of great Campbell River tourist attractions just moments from Painter's Lodge. You'll find a few of the more popular attractions below and our friendly staff members are always happy to share their local favorites, hidden gems and off-the-beaten-path landmarks with you.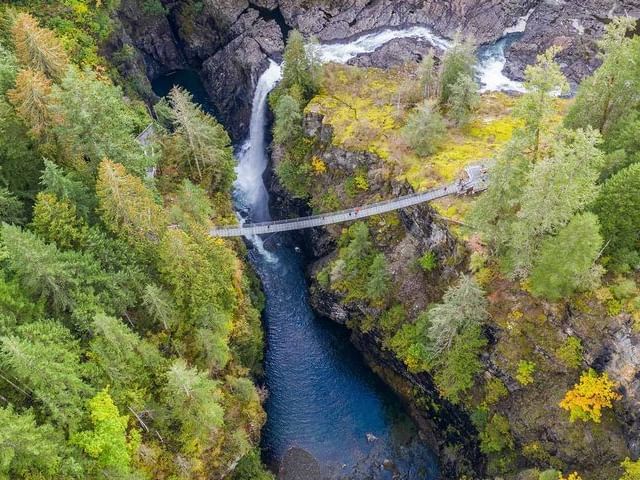 Elk Falls Suspension Bridge
If you love spectacular views and heights are not an issue, then this incredible suspension bridge is the perfect place to visit. Stretched over Elk Falls Canyon, the bridge offers absolutely breathtaking perspectives of Campbell River's dramatic headwaters.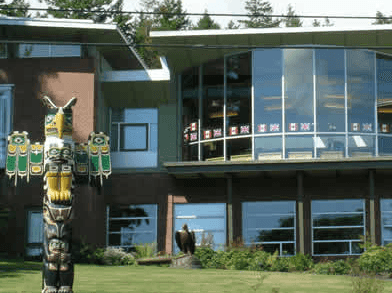 Campbell River Museum
Explore the rich history and fascinating legends of the Campbell River region as told through an array of permanent and temporary exhibits, outdoor displays and a native plant garden.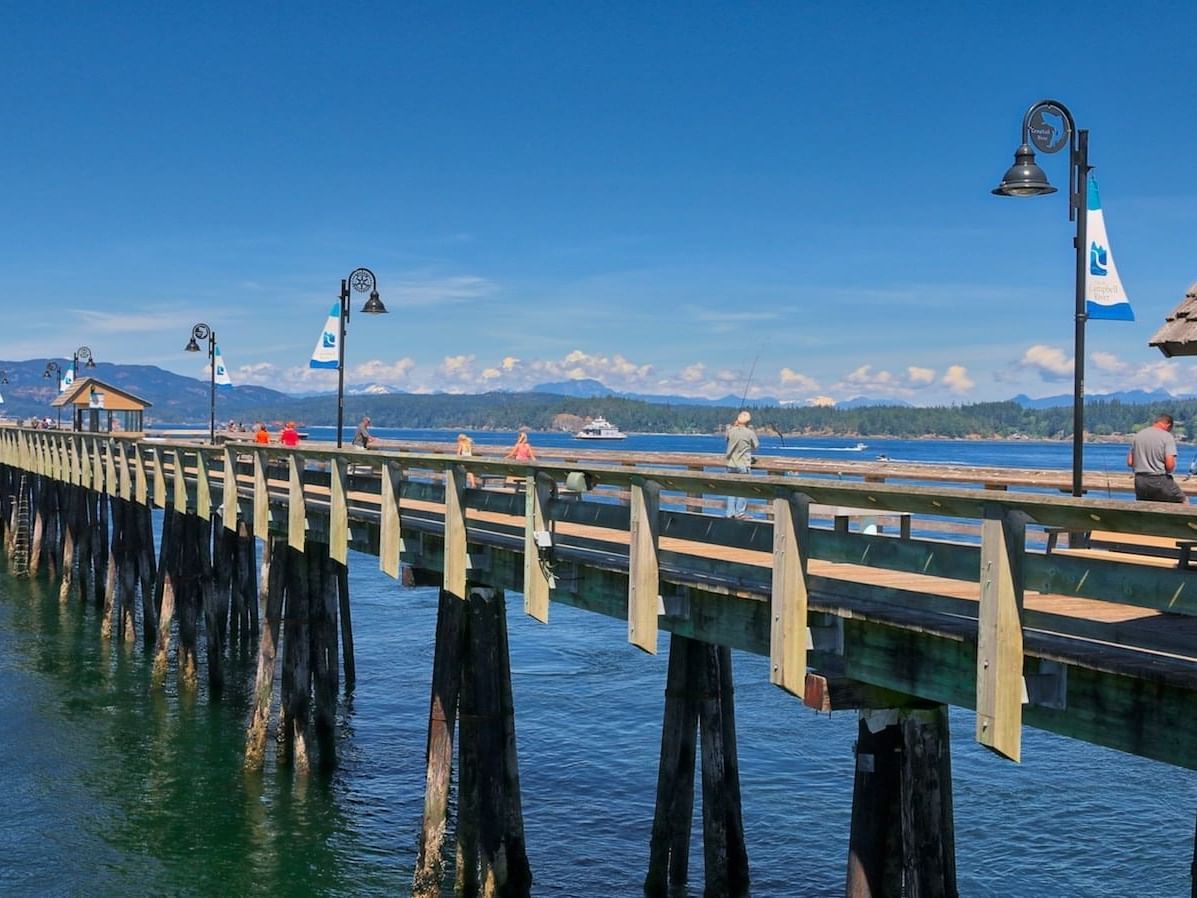 Discovery Fishing Pier
Extending six hundred feet into Campbell River, Canada's first and longest public saltwater fishing pier offers gear rentals and fishing licenses. Grab an ice cream or a basket of fish and chips for some delicious snacks. Then relax and soak up the clean, crisp ocean air.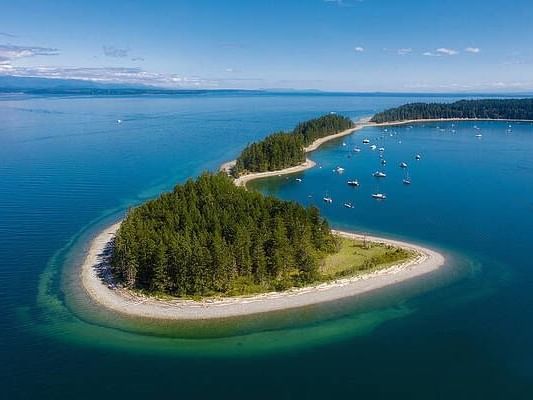 Quadra Island
Quadra Island is the central community of the Discovery Islands, a group of small islands located along the Inside Passage seaway between Vancouver Island and mainland British Columbia, Canada. It is just 15 minutes ferry ride from Campbell River. The island is blessed with stunning natural beauty, beaches, parks, wildlife and endless adventure-recreation opportunities.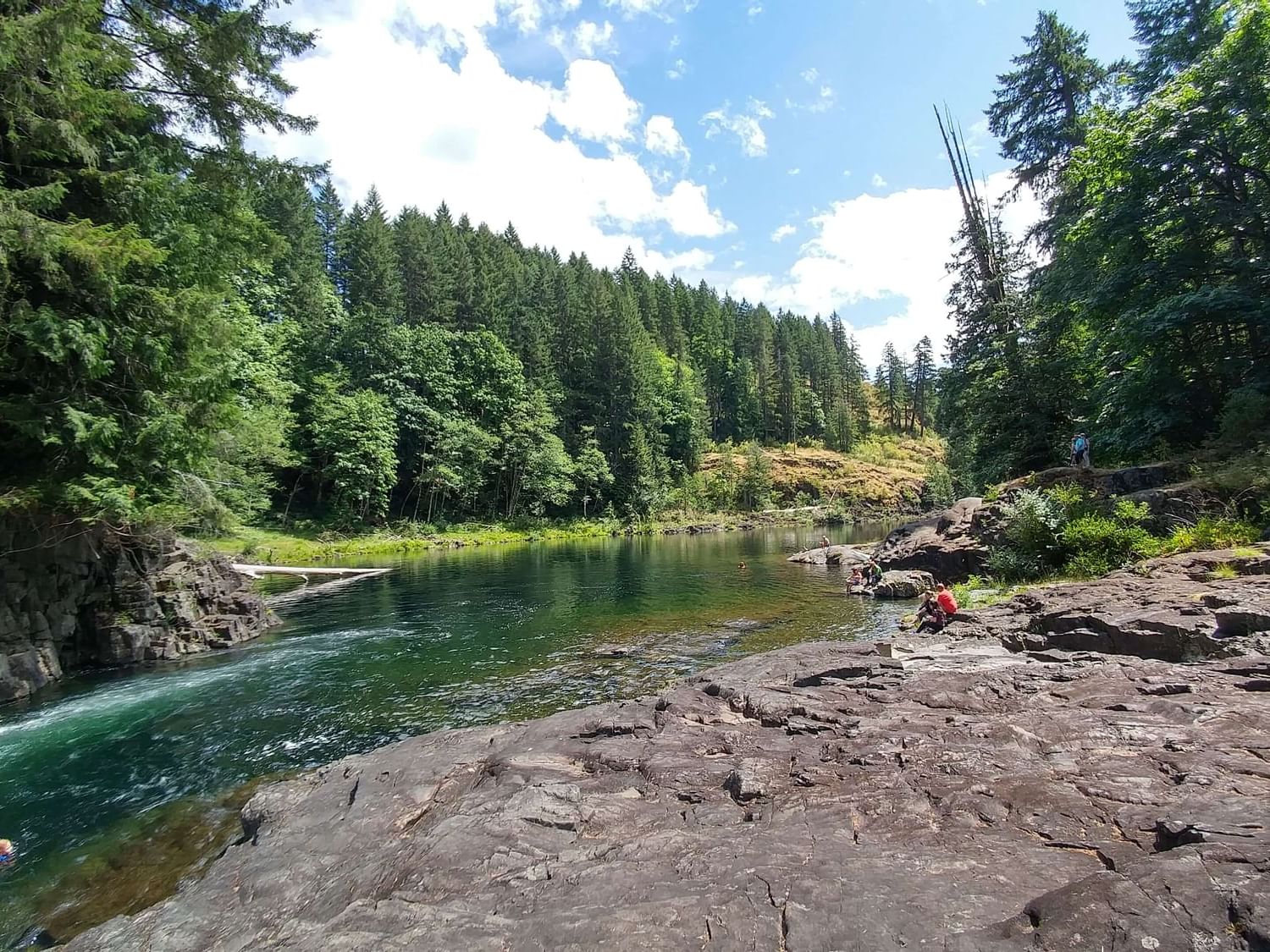 Elk Falls Provincial Park and Protected Area
Elk Falls is one of the most popular provincial parks on Vancouver Island. Conveniently located just 2km from downtown Campbell River, visitors can bike, walk, or drive to shops and amenities. Park visitors to Elk Falls will enjoy the extensive forest trail network and the hiking and biking opportunities available. Impressive waterfalls serve as a beautiful backdrop while hiking through coastal forests.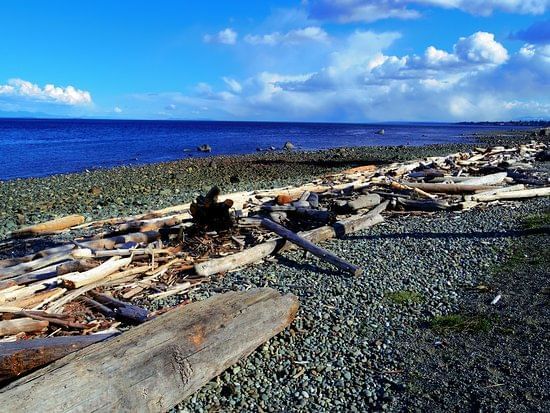 Rotary Sea Walk
The Rotary Beach Seawalk is a 6 kilometre (3.4 mile) paved walkway that follows the pebbled and sandy shores of the Discovery Passage. The walkway is very popular activity route. Some use the walkway for exercise or as a transportation route while others use the walkway for relaxation and sightseeing. Some of the activities enjoyed on the walkway include dog walking, hiking, jogging, roller bladding and biking.The well maintained Seawalk is also baby stroller and wheelchair friendly.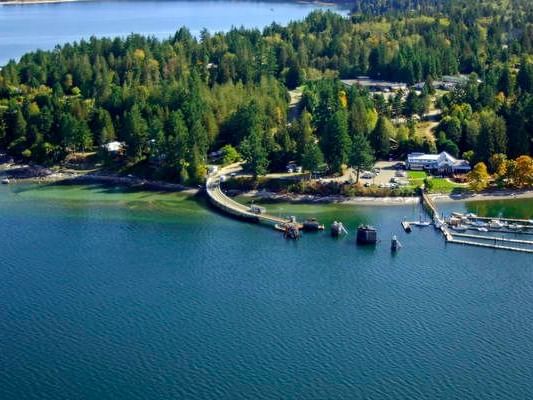 Heriot Bay
Heriot Bay offers many services for locals and visitors alike including, groceries, liquor, post office, a library, craft shop, a Government Wharf, boat & kayak rentals, there's accommodation at resorts, b&bs and campgrounds, some camping & boating supplies and is also home to the local branch of the Canadian Legion.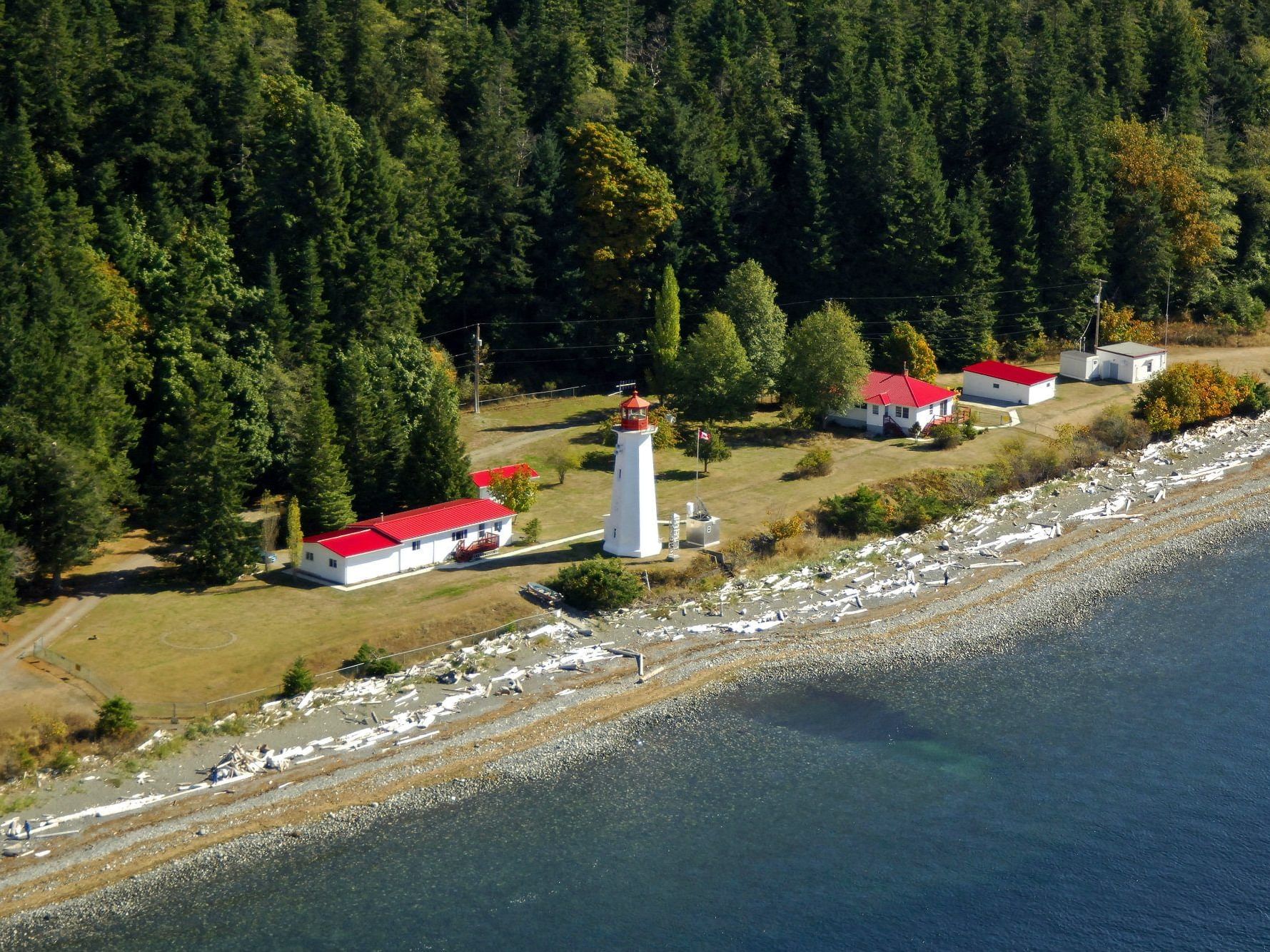 Cape Mudge Lighthouse
This southern point lighthouse offers stunning views of Campbell River and the other Discovery Islands to the south. There's plenty of rock and shell exploring to be had too. And you won't want to miss out on building a driftwood fort.